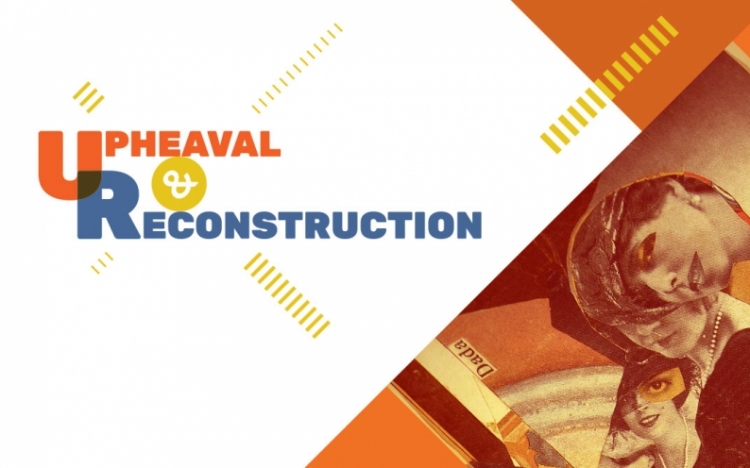 I am pleased to announce the launch of the new website for MSA Toronto 2019, the Modernist Studies Association annual conference organized with the assistance of the MLC Research Centre and the support of Ryerson University. The Modernist Studies Association was launched in 1998, and is linked to Johns Hopkins University and the peer-reviewed academic journal, Modernism/modernity published by Johns Hopkins University Press. The conference theme for 2019 is "Upheaval and Reconstruction."
As the Chair of the Local Organizing Committee, I am thrilled to provide leadership for this conference and work in conjunction with colleagues at Ryerson across a variety of its departments and programs, including: the Languages, Literatures, and Culture (LLC) department; the Communication and Culture program; the English department; and the Literatures of Modernity MA program. The conference also provides an occasion to collaborate with colleagues at the University of Toronto, York University, and OCAD University. Moreover, MSA 2019 Toronto is made possible through the support and dedication of my brilliant MLC team.
Overall, it is a true pleasure and privilege to be working with the Modernist Studies Association and the conference organizing committee. I would like to thank Propeller for their work on the website; Spotlight AV, who will provide the audio-visual support for the event; and my entire MLC team, who are assisting with events planning, social media, and volunteer recruitment and organization. I extend a huge thank you to all of MSA 2019 Toronto's sponsors for their generous support, particularly Ryerson University as the lead sponsor.
This is an invaluable opportunity for Ryerson, the MLC, and the larger Toronto community to welcome new voices, fresh ideas, and evocative scholarship from around the globe, and to share in the cutting-edge scholarly conversation occurring in a city rich with diversity, culture, and modernity. This conference supports Ryerson's mandate to city-building and experiential learning, providing hands-on opportunities for student engagement. On this note, I look forward to what is bound to be a successful MSA conference, and best of luck as you begin to prepare your proposals.
Dr. Irene Gammel
Director of the MLC Research Centre
Make sure to read the call for papers and find out how you can participate in MSA Toronto 2019.

For any further questions or queries, please e-mail us at info@msatoronto2019.org, contact us via the MSA website or e-mail Irene Gammel at gammel@ryerson.ca.