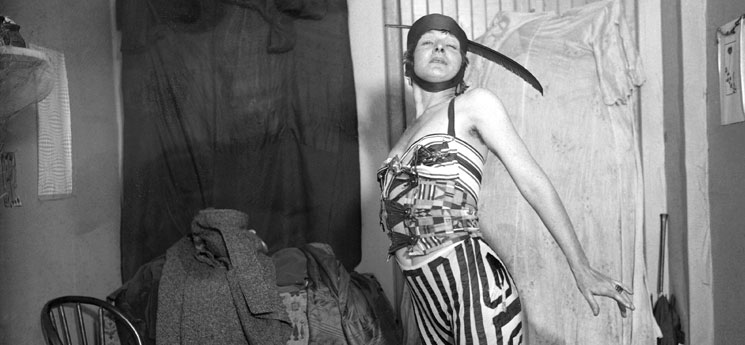 Elsa von Freytag-Loringhoven, considered by many to be the mother of Dada, was a daringly innovative poet and an early creator of junk sculpture. "The Baroness" was best known for her sexually charged, often controversial performances.
The editor Margaret Anderson called her "perhaps the only figure of our generation who deserves the epithet extraordinary." Yet despite her great notoriety and influence, until recently her story and work have been little known outside the circle of modernist scholars.

Dada Live Video!​
Books on the Baroness
Body Sweats: The Uncensored Writings of Elsa von Freytag-Loringhoven
Edited by Irene Gammel and Suzanne Zelazo, MIT, 2011.

Baroness Elsa: Gender, Dada, and Everyday Modernity
By Irene Gammel, Cambridge: MIT, 2002.

Die Dada Baroness: Das wilde Leben der Elsa von Freytag-Loringhoven
By Irene Gammel, Berlin: Ebersbach, 2005.

Mein Mund ist lüstern / I Got Lusting Palate: Dada Verse von Elsa von Freytag-Loringhoven
Edited and Translated by Irene Gammel, Berlin: Ebersbach, 2005.

Related Web Resources
Dada exhibit featuring Elsa's Limbswish:

​
Elsa von Freytag-Loringhoven
Limbswish Sculpture
Mark Kelman Collection, New York

Performance