Surrealism has long offered a fertile field for experimental creative writing that includes practitioners from André Breton to Kenneth Goldsmith. Surrealists have tapped the unconscious mind and put it in the service of radical thought. They have rejected traditional theories of writing to champion Surrealist collaboration. To experience and test Surrealist theories and techniques, join us at the MLC Gallery on Wednesday, July 22, 5 – 7 PM for a hands-on, creative seminar and workshop. Participants should bring a journal, a copy of a favorite short poem, and a willingness to experiment. No other background required; all welcomed.
Seminar leader Mark Silverberg is an Associate Professor of English at Cape Breton University and editor of New York School Collaborations: The Color of Vowels (2013). He is a Visiting Research Associate at the MLC Research Centre. Read more about Mark Silverberg.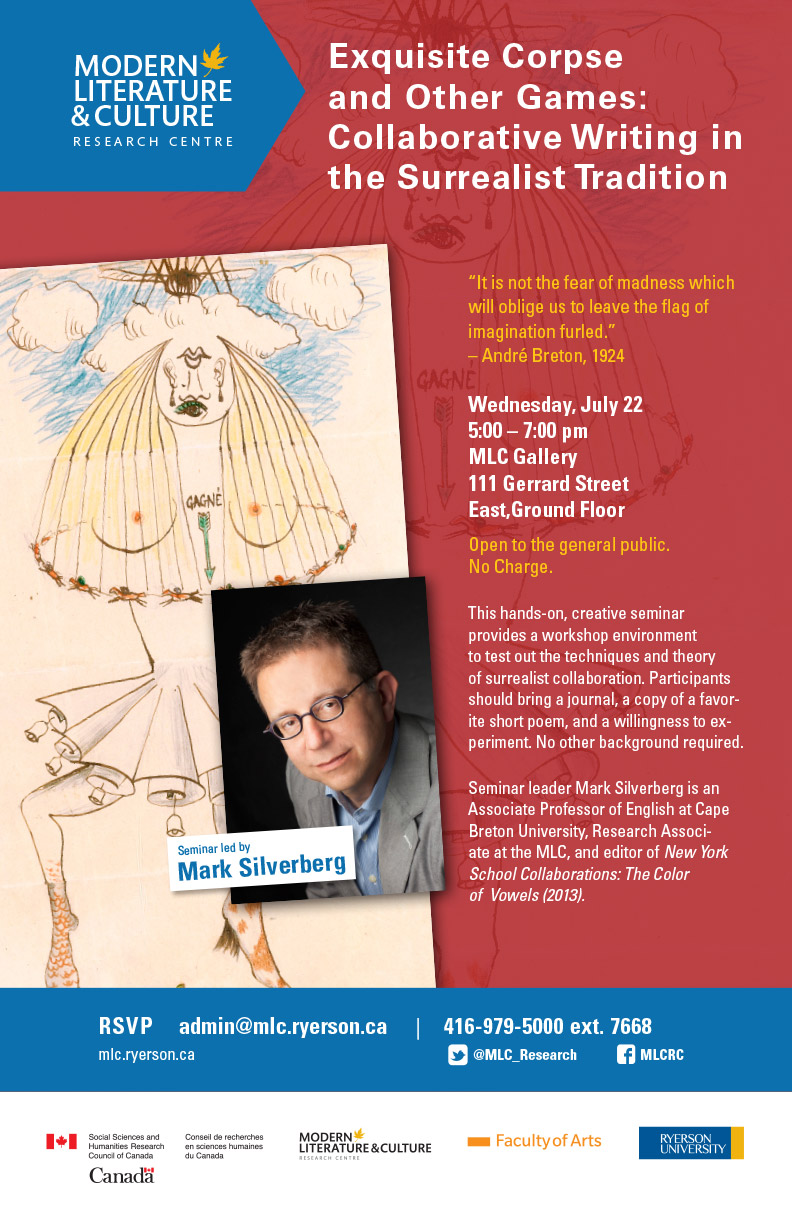 To join our MLC team and become a visiting fellow at our centre, please contact us at admin@mlc.ryerson.ca and tell us about your research.