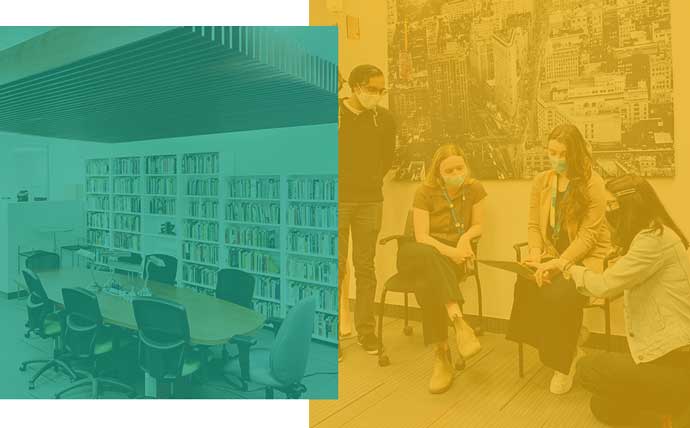 Position
Research Assistant
Employment Type: up to 10 hrs/week for 4 months
Salary Range: $19.00 per hour
The Modern Literature and Culture (MLC) Research Centre seeks an enthusiastic research assistant to assist with the Centre's most recent project: Telling COVID-19 Stories, which engages with the artistic and cultural responses that have emerged from the MLC's Pandemic webinar series and the humanities research informed by the pandemic. Focusing on artistic expressions and storytelling practices informed by COVID-19, the project explores the methods through which artists, writers, and community members express, discuss, or engage with the pandemic, and will develop a theoretical framework to interpret COVID-19 narratives and other pandemic media.
The ideal applicant will be pursuing an MA or PhD focused on the humanities, literature, communications, or other arts and culture-related fields. They will have strong research and writing skills. While not required, knowledge of databanks like OMEKA and website editing will be an asset. Working under the guidance of MLC Director Dr. Irene Gammel, the role entails assisting with the researching, annotating, editing, and/or writing tasks associated with the Telling COVID-19 Stories project, as well as assisting with the support of a small team of student research assistants. As a member of the MLC, you will have the opportunity to work with a diverse community of students, professors, and research associates while learning the processes of a large-scale research project. Excellent written and oral communication are essential. Training will be provided.
The position would start ideally on July 11 to allow for training with the research team.
Apply
Please submit cover letter, unofficial transcripts, CV (with names of 3 references), and writing sample to adminmlc@ryerson.ca and gammel@ryerson.ca. We begin reviewing applications as they come in until the position is filled. Early submissions are encouraged.
For more information on the centre, please see mlc.torontomu.ca.
Follow us on Twitter @MLC_Research.