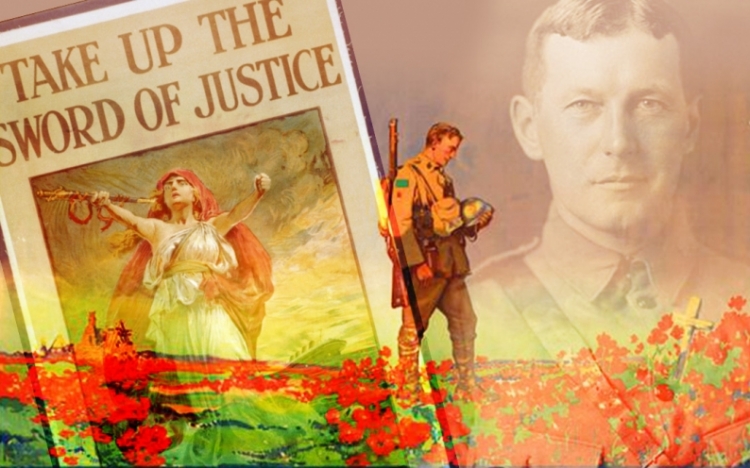 Irene Gammel's New Publication Explores the Making of John McCrae's Iconic Poem
Irene Gammel's study "'We are the Dead': Rhetoric, Community and the Making of John McCrae's Iconic War Poem" has been published by First World War Study (Taylor and Francis). This research advances our understanding of the relationship between poetry and community during the Great War. Literary and cultural scholars have long tended to see war poetry as mostly pacifist and anti-war, or have chosen to focus primarily on exploring anti-war poetry. And yet, poetry played a key role in mobilizing and sustaining the war.
Abstract:
This essay explores the ways in which John McCrae's 'In Flanders Fields' sought to rhetorically build community, how it became the poem of both the army and of the civilians at home, and how it solicited responses from across the boundaries of combatants and noncombatants, male and female, and young and old.
By engaging with wartime and post-war responses, including L. M. Montgomery's home front novel Rilla of Ingleside (1921), this discussion suggests that the practices of recitation and the composition of derivative or responsive works constitute a performative collaboration that the poem itself invites, which allows the poem to be reimagined and repurposed to new ends in new eras. By drawing on rhetorical theories, and by closely considering the poem's composition and publication history, a new understanding of this poem emerges, one that draws attention to the function of war poetry as a social text that both emanates from and shapes its culture, with the capacity to mobilize readers and audiences across boundaries of gender, age and nation.
Ultimately, this essay recognizes the rhetorical function of poetry in changing individual and collective consciousness, highlighting the way that rhetoric and poetry are entwined in acts of response and collaboration.
Citation:
"'We are the Dead': Rhetoric, Community and the Making of John McCrae's Iconic War Poem." First World War Study (Taylor and Francis): 2018 (online)
Keywords:
John McCrae; In Flanders Fields; L. M. Montgomery; rhetorical poetry; community; recruitment; remembrance; (re)citation; Canada and the Second Battle of Ypres.
Acknowledgements:
Cameron MacDonald, Alyssa Mackenzie, and Danielle Van Wagner provided research assistance for this study. Pierre Purseigle and two anonymous reviewers provided helpful input and suggestions. The research was supported by the Social Sciences and Humanities Research Council of Canada.
Read the article: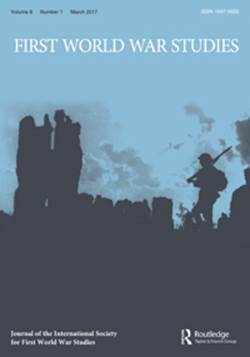 View a PDF of the article (1.8 Mb)
.