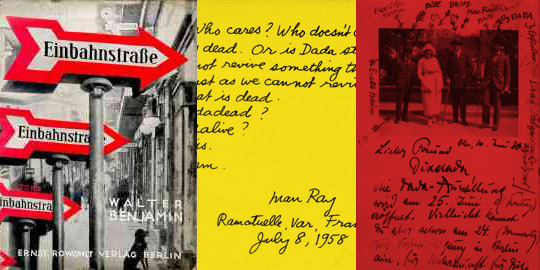 The Routledge Encyclopedia of Modernism (REM) - Intellectual Currents List
(General Editor, Stephen Ross)
The Routledge Encyclopedia of Modernism (REM) is an online comprehensive resource that will provide definitions and essays on terms associated with modernism and/or the avant-garde across music, dance, theatre, film, architecture, literature, philosophy and social theory, and visual arts, around the globe. The guiding principle is inclusion of everything that may be called modern(ist) across the arts and around the world, with little concern for strict periodization or a narrow set of aesthetic criteria by which to identify what belongs. The REM aims to meet the various modernisms across the arts on their own terms.
The REM presently seeks contributors to write entries on the following terms from the Intellectual Currents List. All entries will be peer-reviewed, edited, and appear as signed contributions in the REM. Due to its online format, the REM can accommodate multi-media content as well as textual content, and contributors are encouraged to seek out material already on the web or which they have permission to upload to supplement their entries. Such content will set the REM apart from other encyclopedias and greatly enhance the effectiveness of its resources.

Term
Length
Contact
Email
Bataille, George
200 word
Irene Gammel
gammel@ryerson.ca
Benjamin, Walter
Olympic Movement
Piaget, Jean
Vienna Circle
Once terms are assigned, entries are due 15 July 2012. Submissions should be double-spaced, with 12 point font, and include References and Further Readings (see sample).
Read a sample 500 word entry (50Kb Word file)
Read a sample 200 word entry (33Kb Word file)
For more information:REModernism
These REModernism terms have now been assigned.
Thank you so much for your interest and engagement.