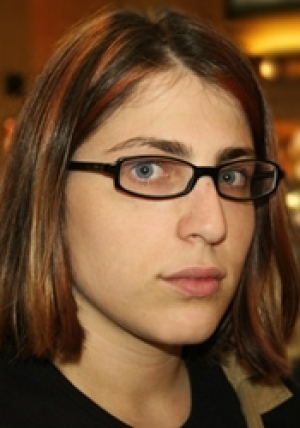 Alla is a proud MLC Alumna and no longer with the Centre.
Alla Gadassik holds an MA from the joint Graduate Program in Communication and Culture at Ryerson/York (2008). At the MLC Research Center, under the supervision of Dr. Irene Gammel, Alla produced a short-film documentary entitled Looking for Anne, which was screened for a total of 200,000 visitors at the exhibition Anne of Green Gables: A Literary Icon at 100, May 1, 2008 - March 1, 2009, curated by Irene Gammel and touring in venues in Vancouver, Winnipeg, Ottawa, Toronto, and Prince Edward Island. In 2009, Alla enrolled in the PhD program in Screen Cultures at Northwestern University in Chicago. Supported by SSHRC, she researches the ways in which filmmakers and animators discuss and imagine their encounters with cinema technology.
Publications:
"Ghosts in the Machine: The Body in Digital Animation." Popular Ghosts: The Haunted Spaces of Everyday Culture. Ed. Esther Peeren and Maria del Pilar. London: Continuum Press, 2010.