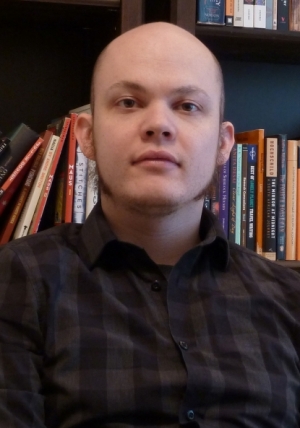 David is a proud MLC Alumnus and no longer with the Centre.
At the MLC Research Centre, David Jones worked as a member of Dr. Irene Gammel's Creative Team to develop a multi-media sound performance piece entitled Queer Sisters: Berenice Abbott and Elsa von Freytag-Loringhoven, performed at Nuit Blanche in 2012 and, in the same year, at Ryerson University in conjunction with the Ryerson Image Gallery's Berenice Abbott exhibition. The project involved David's collaborator Cassandra Witteman as a performer. At the MLC, David also contributed his own peer-reviewed piece to the Routledge Encyclopedia of Modernism.
David Jones holds a Master's degree in History from the University of Toronto. His Master's paper "A Beastly Affair: Visual Representations of Animality and the Dreyfus Affair" was awarded the Canadian Journal of History prize for best article submitted by a Canadian graduate student and was published in the Spring/Summer 2011 edition of the journal.