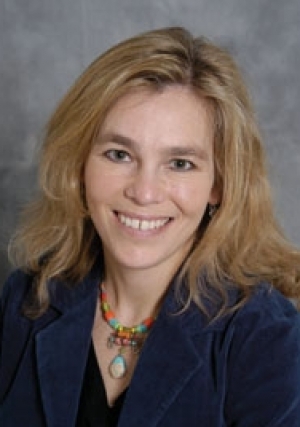 Elizabeth Podnieks is an associate professor in the Department of English and the Joint Ryerson/York Graduate Program in Communication and Culture. Her research interests include Modernism, mothering, life writing, women's studies, popular culture, celebrity Culture, scholarly editing, and digital humanities. She has published on a range of figures from modernists Emily Coleman, Virginia Woolf, Anaïs Nin, and Zelda Fitzgerald to Perez Hilton, Angelina Jolie, and celebrity mom bloggers.
Selected Publications
Rough Draft: The Modernist Diaries of Emily Holmes Coleman, 1929-1937. Ed. Elizabeth Podnieks. Lanham: Rowman & Littlefield, 2012.
Mediating Moms: Mothers in Popular Culture. Ed. Elizabeth Podnieks. Montreal: McGill-Queen's UP, 2012. Awarded the Outstanding Scholarship Prize (2012-2013) by the Women's and Gender Studies Association, part of Canada's Federation for the Humanities and Social Sciences.
Textual Mothers/ Maternal Texts: Motherhood in Contemporary Women's Literatures. Ed. Elizabeth Podnieks and Andrea O'Reilly. Waterloo: Wilfrid Laurier UP, 2010.
Hayford Hall: Hangovers, Erotics, and Modernist Aesthetics. Ed. Elizabeth Podnieks and Sandra Chait. Carbondale: Southern Illinois UP, 2005.
Daily Modernism: The Literary Diaries of Virginia Woolf, Antonia White, Elizabeth Smart, and Anaïs Nin. Montreal and Kingston: McGill-Queen's UP, 2000.