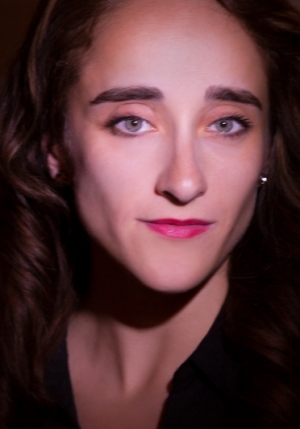 Dr. Berry is a proud MLC Alumna and no longer with the Centre.
Esther R. Berry holds a PhD (2012) from the School of Philosophical and Historical Inquiry at the University of Sydney in Australia. Her research interests include postcolonial and corporeal feminist epistemologies. She holds a SSHRC Postdoctoral Fellowship (2015-2017) for her project "Making Waves: The Biopolitics and Cultural History of Hair's Global Trade," which is supervised by Dr. Gammel. Dr. Berry's study of nineteenth-century mourning jewellery, which recalls hair's powerful capacity to prompt invisible life and labour histories, is the topic of an upcoming exhibition. Dr. Berry is a peer-reviewer for Sydney University Press, Australian Feminist Studies, and other presses. She is delighted to be a member of the dynamic MLC research team and to act as a senior advisor to PUBZ, the MLC's writing and publishing forum.
Read more about Dr. Berry's SSHRC postdoctoral research.
Publications
Berry, E. Making Waves: The Biopolitics and Cultural History of Hair's Global Trade. Montreal and Kingston: McGill-Queen's University Press (advance contract with final acceptance conditional on peer review).
Berry, E. "The Ethics of Aestheticising Transnationalized Hair: Envisaging Difference in the Knitted Sculptures of Helen Pynor," in Hair, edited by Meredith Jones and Suzanne Boccalatte, Sydney: Trunk Books, 2009. 98-103.
Berry, E. "The Zombie Commodity: Hair and the Politics of its Globalization." Postcolonial Studies 11.1 (2008): 63–84.
Berry, E. "Philip Pullman: Postcolonial Dark Materials, the Daemon and the Search for Indigenous Authenticity," in The Buddha of Suburbia: RLA Conference Proceedings, Eighth Annual Australian and International Religion, Literature and the Arts Conference , edited by Christopher Hartney and Frances Di Lauro, pp. 270–80. Sydney: RLA Press, 2005.