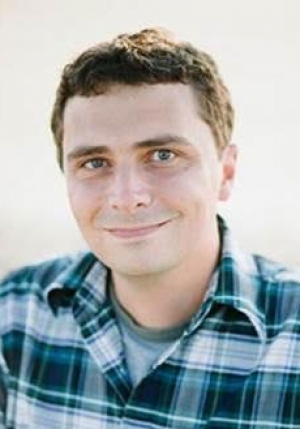 Julian is a proud MLC Alumnus and no longer with the Centre.
Julian Smith is in the MA program in Communication and Culture at York University. His research interests are in games, play and improvisation. Under the supervision of Dr. Irene Gammel, he is researching and writing a master's thesis entitled "Reunion: Duchamp, Cage, and Ludology." This little-researched avant-garde event occurred in 1968 at the Ryerson Theatre as part of the SightSoundSystems Festival. The event involved Marcel and Teeny Duchamp, John Cage, four experimental composers, a modified chess board and a bottle of wine. Julian has presented his MA research at many conferences (see listing below).
Scholarly Presentations
"Playing a Different Game: Cheating and Interpretation in Games and Literary Theory." Lying, Cheating and Dissimulation: Theorizing Deceit, English Graduate Students' Association, YorkUniversity. Toronto, ON, 1-2 May 2009.
"Reunion: Play and the Avant-Garde." The Artfulness of Play: Bridging Creative and Theoretical Discourses. Centre for the Study of Theory and Criticism, University of Western Ontario. London,ON, 25-27 Sept. 2009.
"Reunion: Play and Game in the Art of Marcel Duchamp and John Cage." Modernity Unbound: Ryerson's Inaugural Literatures of Modernity Symposium. Ryerson University, Toronto,Ontario. 29 March 2010.
"Avant-Garde Games: Marcel Duchamp, John Cage and Ludology." Popular Culture Association/American Culture Association National Conference, Game Studies Area. St. Louis,Missouri. 31 March - 3 April 2010.
"Everyday Play: Games, Autonomy and the Avant-Garde." The Everyday: Lived Realities and Other Fictions, Art History & Communication Graduate Conference, McGill University, Montreal, Quebec. 22-23 April 2010.