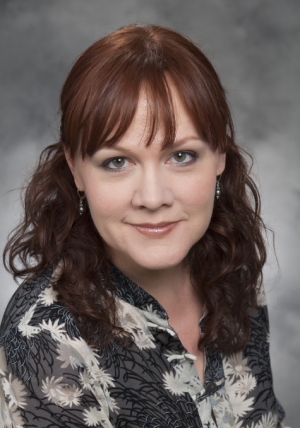 Dr. Kimberly Wahl holds a PhD in Art History from Queen's University in Kingston, Ontario, where her dissertation focused on late nineteenth-century aesthetic dress in the context of British visual culture and Aestheticism. Her current area of research focuses on the intersections between academic feminism and the histories and theories of fashion, from the late nineteenth century to the present. She has published articles on topics including dress reform and Aestheticism as well as on fashion photography and the print culture of the nineteenth century.
Publications
Wahl, Kimberly. Dressed as in a Painting: Women and British Aestheticism in an Age of Reform. Lebanon, NH: University of New England Press, 2013.
Wahl, Kimberly. "A Domesticated Exoticism: Fashioning Gender in Nineteenth-Century British Tea Gowns," in Cultures of Femininity in Modern Fashion, edited by Ilya Parkins and Elizabeth M. Sheehan, 45-70. University Press of New England, 2011.
Wahl, Kimberly, and Alison Matthews David. "'Matthew Cuthbert Insists on Puffed Sleeves': Ambivalence Towards Fashion in Anne of Green Gables," in Anne of Green Gables: New Directions at 100, edited by Irene Gammel and Benjamin Lefebvre, 35-49. Toronto: University of Toronto Press, 2010.
Wahl, Kimberly. "Commercial Art Form or Artful Commerce? Photography and the Subversive Potential of the 'Fashionable' Body in Visual Culture." Descant--Special Issue on Fashion, 138 (Fall 2007): 171-185.