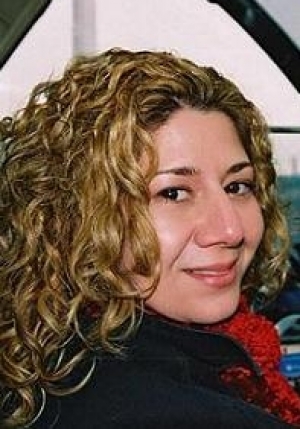 Lainna is a proud MLC Alumna and no longer with the Centre.
Lainna El Jabi completed her MA in the Literatures of Modernity Graduate Program at Ryerson University (2009-2010). Her research interests include experimental poetries and feminism, Canadian postmodern literature, and small presses. As part of LM8912: Modernity as a Public Event, she was a co-organizer of Modernity Unbound: Inaugural Literatures of Modernity Symposium, on March 29, 2010. Her major research paper, prepared under the supervision of Dr. Irene Gammel, is entitled "'The Letter is his Pleasure': Canadian Experimental Writing and Feminist Poetics."
Following her graduate studies at Ryerson, Lainna El Jabi worked in various positions in research administration and alumni relations at the University of Alberta. In 2016 she became the Acting Director of the Office of Research Services at MacEwan University in Edmonton. She plays an active role in developing a strong research culture at the university, including community-engaged research and research in the fine arts.
Publications
Lainna El Jabi and Trisia Eddy, On Bondage. Edmonton, AB: Red Nettle Press, 2009.