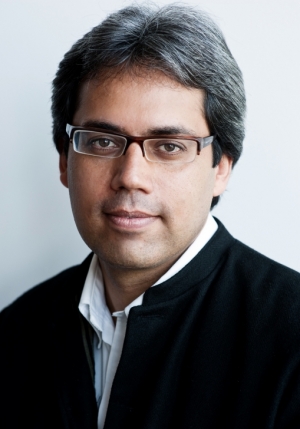 Dr. Rahul Sapra is an associate professor in the English Department at Ryerson University, specializing in Early Modern studies. He holds a PhD in English from Queen's University (2004), and an M.Phil from the University of Delhi (1999). Dr. Sapra's book The Limits of Orientalism: Seventeenth-Century Representations of India (2011), while critiquing Postcolonial appraisals of Early Modern European representations of India, demonstrates how these representations anticipate nineteenth and twentieth-century portrayals of Indian natives, thereby contextualizing the portrayals of Hindus and Muslims in novels such as E.M. Forester's A Passage to India. Dr. Sapra is a Managing Editor for the film section of the peer-reviewed Routledge Encyclopedia of Modernism. His current research explores modernist translations of Shakespeare in India with a focus on the work of several influential writers such as Bhartendu Harishchandra, Jai Shankar Prasad, and Harivansh Rai Bachchan.
Research Statement:
I have been immersed in modernist studies for over two decades, beginning with course work in modernist literatures and film while completing a BA (Hons.) English, a Masters (English) and an M.Phil in English at Delhi University. These studies were followed by publications in the field of Indian Modernism, exploring the ways in which writers such as Rabindranath Tagore and Mulk Raj Anand deal with the conception of the Indian nation in the early twentieth century. I also taught a series of modernist writers while working as an Associate/Permanent Lecturer at Delhi University from 1999-2003. Thus I bring to the MLC Research Centre research strengths in Modernism in India and international modernist cinema.
Selected Publications:
The Limits of Orientalism: Seventeenth-Century Representations of India. Newark: University of Delaware Press/Rowman and Littlefield, 2011.
This book challenges postcolonial understandings of European, but particularly English, travellers' accounts of India in the seventeenth century. Since the publication of Edward Said's Orientalism in 1978, most scholars have used these accounts to demonstrate a discourse of "Orientalism"....This book makes a useful contribution to the revisionist assault on Said's Orientalism. - Times Literary Supplement
Shakespeare's Intellectual Background: A Postmodern Perspective." Shakespeare's Intellectual Background. Ed. Bhim Dahiya. Delhi: Viva, 2008. 276-290.
(With P. Stevens). "Akbar's Dream: Religious Toleration and English Transculturation in Mughal India." Modern Philology (University of Chicago Press), 2007. 379-411.