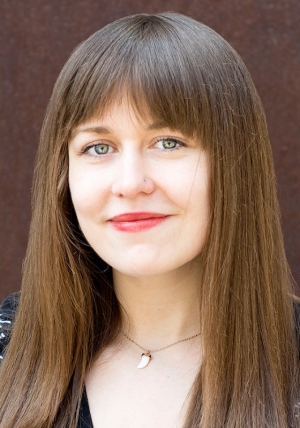 Rebecca is a proud MLC Alumna and no longer with the Centre.
Rebecca Thursten provided administrative support at the Modern Literature and Culture Research Centre (2015-2016), working closely with the Director, Dr. Irene Gammel, to implement the Canada Research Chair's mandate. The recipient of a prestigious Canadian Memorial Foundation Scholarship for her MA in Literatures of Modernity at Ryerson University (2015), Rebecca also holds a BA in English Literature from the University of Durham, UK (2011). Her research interests include literary modernism, and her MRP, supervised by MLC Research Associate Dr. Laura Fisher, explored objects and material culture in the fiction of Nella Larsen. With her extensive administrative experience, developed on both sides of the Atlantic, including her role as an editor in educational publishing, Rebecca was excited to assist Dr. Gammel in coordinating her growing team and to help deliver an ambitious research agenda.
Rebecca embarked on her PhD in English at New York University (2016-2021).