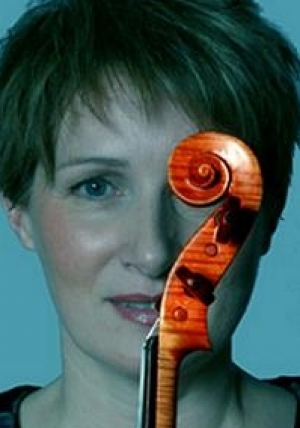 Rebecca is a proud MLC Alumna and no longer with the Centre.
Rebecca van der Post, a student in Arts and Contemporary Studies at Ryerson, has almost twenty years of experience as a violinist and programmer in contemporary music. At the MLCRC Rebecca is involved in the research for, and curating of, an avant-garde performance component of an exhibition of Baroness Elsa's poetry curated by Dr. Gammel in 2012, and exploring the ways in which the Baroness's work resonates today. The aim of the performance is to embed key poems by the Baroness, chosen to illuminate the body, the city, ecology, and aesthetic consciousness in and around performances of related works by other artists. These related works will include performance pieces, poetic performance, music, sound, and the areas in which these interact and overlap, ultimately demonstrating the intermediality of sonic poetry.
Biography
Rebecca van der Post is a violinist who studied at the Banff Centre for the Arts, Britten-Pears School, and the Konservatorium fur Musik in Bern, Switzerland.
Performances
Rebecca van der Post has performed in Toronto, Ottawa, Montreal, Windsor, Halifax, Barrie, as well as internationally in Britain, France, Germany, Ireland, Turkey, Puerto Rico, Venezuela.