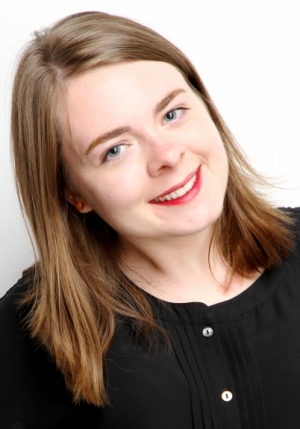 Sara is a proud MLC Alumna and no longer with the Centre.
Sara McGuire completed an MA in Literatures of Modernity at Ryerson (2014-2015). Her major research paper, supervised by Dr. Gammel, explored transformative border crossings from human to fox in Icelandic and British literature through the lens of gender and disability studies. During her graduate studies, Sara McGuire held a teaching assistantship and a Social Media internship for the Iceland Writers Retreat, which included a stint in Iceland where she was able to meet with authors such as Sjòn. At the MLC, Sara assisted with the research on World War I and Mary Riter Hamilton. Sara also holds a BA from York University.
Following her involvement at MLC, Sara accepted a full-time position as a Creative Content Strategist at Venngage, a design company focused on data visualization.
MA Major Research Paper
McGuire, Sara. "From Human to Fox: Transformative Border-Crossing in Sjòn's The Blue Fox and David Garnett's Lady Into Fox." English Department and Yeates School of Graduate Studies. Ryerson University, August 2015.