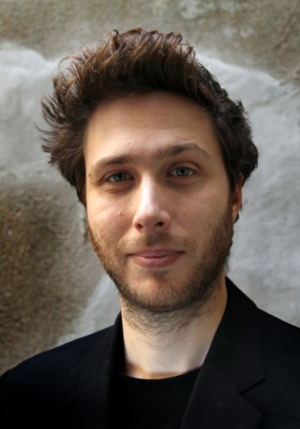 Daniel is a proud MLC Alumnus and no longer with the Centre.
Daniel Browne is pursuing his PhD in the Communication and Culture program at Ryerson, and is working as a research assistant with the MLC Research Centre in producing audio-visual documentation for exhibitions and other events. Daniel has a Masters of Arts in Communications and Culture from York and Ryerson Universities, and a Bachelor of Fine Arts (Honours) from Ryerson's School of Image Arts. His MA project examined aesthetic and perceptual relations between Canadian avant-garde cinema and Marshall McLuhan's model of acoustic space. The accompanying media project, a 28 minute film entitled memento mori, was awarded Jury Prize for Best Canadian Work at the 2012 WNDX Festival in Winnipeg, and will be exhibited at Ryerson Gallery in January 2013.
Conference Papers:
Browne, Daniel. "Avant Garde Cinema as Media Archaeological Praxis." Process: In Media Res, Harvard Film and Visual Studies Inaugural Graduate Conference. Harvard University, Cambridge, MA. April 10-12, 2014.
Affiliations:
Daniel is an active member of the Loop Collective, a Toronto-based group of multidisciplinary artists who promote an inter-media approach to cinema by examining its links with other artistic forms.
Creative Work:
Daniel's films have been screened at numerous venues, including Jackman Hall (Art Gallery of Ontario), National Film Board of Canada, Cinematheque Ontario, Pleasuredome, Cinema Parallele (Montreal), Centre Georges Pompidou (Paris, France), Leeds International Film Festival (UK), and Diagonal Film Archive (Seoul, South Korea).
For Daniel's "Memento Mori," click here.