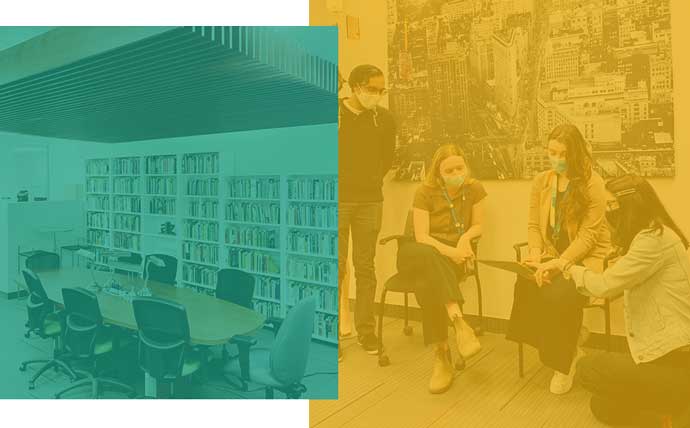 Position
Research Coordinator
Employment Type: up to 35 hrs/week for 6 months
Salary Range: $19.00 - $22.00 per hour (depending on qualification)
The Modern Literature and Culture (MLC) Research Centre seeks an enthusiastic research assistant to assist with research administration and events support at our Centre and Archive, located at 415 Yonge Street. The ideal applicant will have an MA focused in the humanities, literature, communications, or other arts and culture related fields with an interest in arts administration. The role entails assisting with the day-to-day operations of the MLC Research Centre and Archive and involves an exciting array of administrative and research-related tasks, grants preparation, and events planning. As the MLC Coordinator, you will report directly to the MLC Director, and will have the opportunity to work with a diverse community of students, professors, and research associates while learning the rhythms of post-secondary research administration and workflow. Excellent written and oral communication are essential. Training will be provided.
The position would start ideally on July 4 to allow for 2 weeks of training with the outgoing coordinator. Former coordinators are typically MA graduates taking a year's hiatus before embarking on their PhD but have also gone on to pursue careers in publishing, university administration, and government positions.
Apply
Please submit cover letter, unofficial transcripts, CV (with names of 3 references), and writing sample to adminmlc@ryerson.ca and gammel@ryerson.ca. We begin reviewing applications as they come in until the position is filled. Early submissions are strongly encouraged.
For more information on the centre, please see mlc.torontomu.ca.
Follow us on Twitter @MLC_Research.