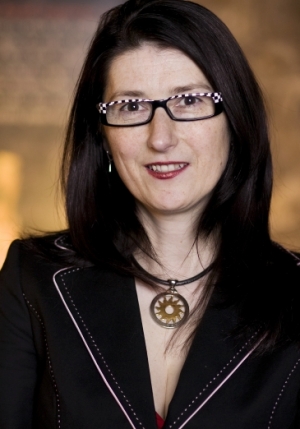 I am accepting graduate students interested in any aspect of modern literature and culture. Feel free to e-mail me for more information about the program.
Positions
Irene Gammel has recently been awarded the Fellow to the Royal Society of Canada (RSC), the highest academic honour awarded to Canada's scholars and scientists.
Canada Research Chair in Modern Literature and Culture and Professor of English: RyersonUniversity, 2005 – 2018

Director, Modern Literature and Culture Research Center: Ryerson University, 2006 – present

Professor, English: University of Prince Edward Island, 2000 - 2004 - Associate Professor, English: University of Prince Edward Island, 1997 - 2000 (tenured in 1998)

Assistant Professor, English: University of Prince Edward Island, 1993 - 1997 - Lecturer, English and Comparative Literature: McMaster University, 1992 - 1993
Visiting Appointments
Visiting Scholar, Centre for Comparative Literature and Department of English, University of Toronto, Spring 2004.

Visiting Professor, Friedrich-Schiller-Universität Jena and Erfurt Universität, Germany, Spring 2001

(Sponsored by the German Association for Canadian Studies, the Canadian Embassy in Germany, and the two host universities; also included a lecture tour)
Education
Ph.D. English: McMaster University, ON, May 1992
Dissertation: "Sexualizing Power in Naturalism: Theodore Dreiser and Frederick P. Grove"
Supervisor: Dr. Carl Ballstadt, Professor, English, McMaster University
External Reader: Dr. E. D. Blodgett, Professor, Comparative Literature, University of Alberta

M.A. English
McMaster University, ON, May 1988
Thesis: "Alienation in William Faulkner and Theodore Dreiser"

Staatsexamen, French, English
Universität des Saarlandes, Saarbrücken, Germany, 1987

DAAD Visiting Student, Queen's University, Ontario
Auditor Libre, Comparative Literature, Sorbonne, Paris
Staatsexamen involved undergraduate and graduate studies, as well as one year of pedagogy, and three semesters of studying abroad.
Languages
German
French
Intermediate Latin
Awards
SSHRC-Research Grant Holder, 1994-1995, 1997-2000, 2000-2003, 2003-2006
Awards for Outstanding Scholarly Achievement, UPEI, 2002, 1995
Prince Edward Island Heritage Awards (1999, 2002)
Government of Canada (WUSC) Award, 1989-1991
Buchanan Book Prize for Humanities, McMaster University, 1988