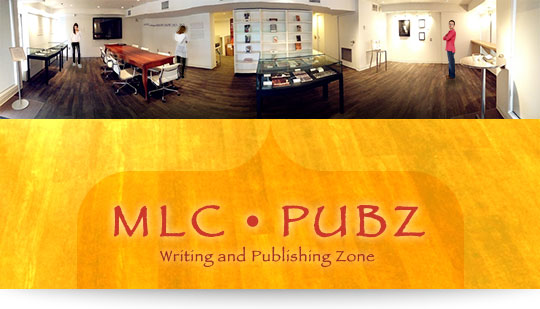 Administered by the MLC Research Centre team as part of Dr. Gammel's mandate to train the next generation of highly skilled academic scholars, PUBZ provides peer-support for the preparation of dissertations, theses, MRPs, conference papers, journal articles, and scholarly books. In line with Ryerson's student-driven experiential zone education, the goal is to provide MLC team members and other interested students and scholars with a forum for honing skills in research, writing and publishing, and offer support for the preparation of publishable scholarship.
PUBZ 2014
Regular Meetings
Time: 5:30 PM – 7:00 PM
Location: 111 Gerrard, first floor, MLC Conference/Exhibition Space
Frequency: Bi-weekly
Participants: RSVP in advance to admin@ryerson.ca or 416-979-5000 ext. 7668
Download complete agenda

Call for Submissions
We are calling for participants for the 2014 PUBZ series. If you have a paper that you think might benefit from PUBZ, please let us know by or before 31st January, 2014. All we need is a quick email note with a tentative title and brief description of your project and the deadline, if you have one. You can simply respond to admin@mlc.ryerson.ca..

Summary of PUBZ Learning Point​
Read about How to Prepare for a Defense (Emma Doran)
PUBZ 2013
Download the 2013 summer schedule
Download the PUBZ poster
PUBZ 2014 is moderated by Jason Wang with support by Tara Sadeghian, both Communication and Culture graduate students. Administrative support is provided by Catherine Russell.
If you are interested in PUBZ, please contact: admin@mlc.ryerson.ca or 416-979-5000 ext. 7668.
​