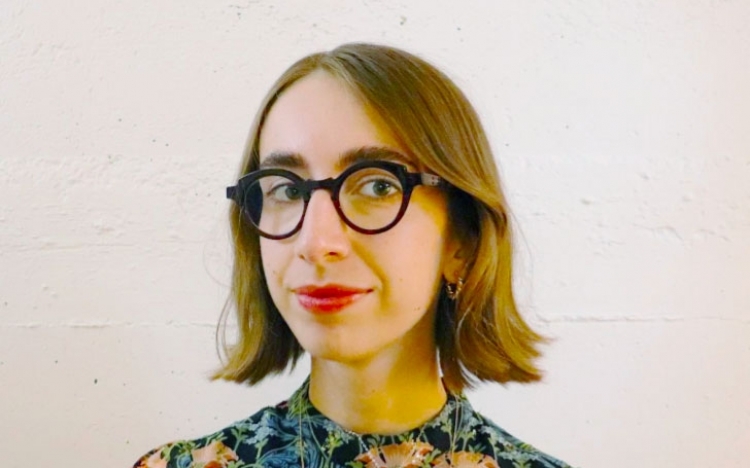 A doctoral student in the joint Ryerson/York University Communication and Culture program (2021-2025), Sara Shields-Rivard's research focuses on the intersection of gender, sexuality, and design history (interiors, architecture, fashion). She completed a BFA in Music (major) and Art History (minor) at Concordia University (2015-2019) and continued her studies at the MA-level in Art History at Concordia University (2019-2021), funded by the Social Sciences and Humanities Research Council of Canada and supervised by Dr. John Potvin. Funded by the Edward S. Rogers Sr. Graduate Student Fellowship (OGS) and supervised by Dr. Irene Gammel, her doctoral work builds on her MA research, exploring the design of sapphic spaces by queer interwar designers, the likes of Eileen Gray and Eyre de Lanux.
Doctoral Research Proposal
Shields-Rivard, Sara. "Hybrid Modernism(s): Queer Interwar Design, from Gray to de Lanux." Ryerson University and York University Communication and Culture program. Funded by OGS.
Abstract: The interiors of marginalized designers in the interwar period — namely, Eileen Gray (1878-1976), Evelyn Wyld (1882–1973), Eyre de Lanux (1894–1996), Dorothy Larcher (1884–1952), and Phyllis Barron (1890–1964) — demonstrate a spectrum of stylistic hybridities, blending modernist aesthetics with decorative design elements, as a reflection of their own hybridized identities as queer women engaged in female masculinities, same-sex intimacies, and polyamories. This doctoral research examines how their 'otherness' generated different needs and views, allowing them to design spaces that defied, redefined, and contributed to the formation of alternative modernisms — from Gray's reinterpretation of Le Corbusier's staunchly modernist principles in E.1027 (1929), to Wyld and de Lanux truly hybrid Salons (1929-32), to Larcher and Barron's geometrical and colourfully-printed interiors at Girton College (1931). Broadly, this PhD thesis interrogates: How can identity inform the design of spaces? How does this differ based on intersecting types of marginality?