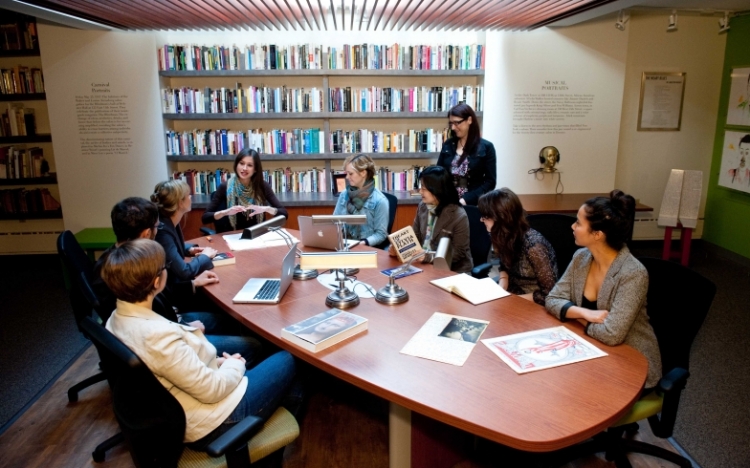 Are you interested in researching the modern arts, literature, and culture? Submit an expression of interest for externally funded scholarships to be held at the Modern Literature and Culture (MLC) Research Centre at Ryerson University, Toronto. Those interested in the fields of modernism and modernity, women's life-writing, the avant-garde, or related themes, as well as those studying representations of the pandemic and COVID-19, are particularly encouraged.
Interested applicants should send an application package to MLC Executive Director and Professor Dr. Irene Gammel at gammel@ryerson.ca (with copy to adminmlc@ryerson.ca) by Monday, May 31, 9 AM EDT with the following details:
Curriculum Vitae (CV)
Brief Outline of research proposal (1 page or less)
The research proposal must include a clear statement of what you intend to study and show how it fits with one or more of the MLC's research themes and/or our mission statement. The successful candidate(s) will be informed in early June 2021, but are encouraged to begin preparations beforehand. Please ensure you fit the eligibility criteria for the fellowship of your choice.
Banting Postdoctoral Fellowships
The Banting Postdoctoral Fellowships program provides funding to the very best postdoctoral applicants, both nationally and internationally, who will positively contribute to Canada's economic, social, and research-based growth.
Stage 1 — Letter of Intent (LOI) Internal Deadline: 21 June 2021, 5 PM EDT
Completed Ryerson University LOI form (available upon request)
Completed and verified Vanier-Banting CCV of applicant
1-page statement of proposed research + max. 1 page of references/bibliography
1-page supervisor's statement
Stage 2 — Full Application Internal Deadline: 20 August 2021, 5 PM EDT
Stage 3 — External Deadline with Banting Secretariat: 22 September 2021 before 8 PM EDT
SSHRC Postdoctoral Fellowships
These fellowships support the most promising Canadian new scholars in the social sciences and humanities, and assist them in establishing a research base at an important time in their research careers.
Competition launch: June 2021
Competition deadline: September 2021
Mitacs Elevate
Mitacs Elevate is a postdoctoral fellowship with an exclusive professional development curriculum component. Fellows address complex challenges through an exclusive professional development curriculum for postdoctoral fellows in any discipline; a two-year research project with a partner organization in need of high-level expertise; and a Partner Organization Business Case, developed to outline project objectives, risks, and stakeholder success criteria, and ensure project value.
Full Application Internal Deadline: 16 June 2021
External Deadline: 30 June 2021, 8 PM EDT
For further information on Ryerson University's internal deadlines, please visit the OVPRI website.