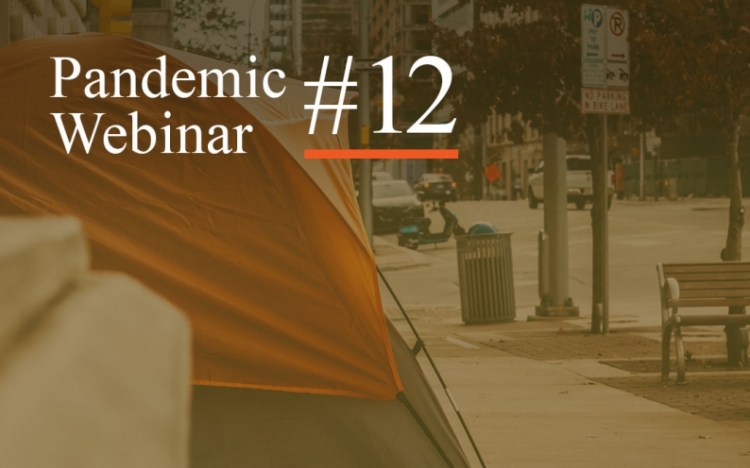 Thursday, October 29, 4 - 5pm
COVID-19 has laid bare systemic inequalities at home and abroad. This webinar explores the social consequences of the pandemic on the lives of people. Panelists include the editor of and contributors to COVID-19: Global Pandemic, Societal Responses, Ideological Solutions (Routledge, 2021) and COVID-19: Social Consequences and Cultural Adaptations (Routledge, 2021).
Panelists
J. Michael Ryan, Nazarbayev University, Kazakstan: "The Social Consequences of COVID-19"
Jodie Dewey, Concordia University Chicago: "The Solution is the Problem: What a Pandemic Can Reveal about Policing"
Kristen Desjarlais-deKlerk, Medicine Hat College: "Housing as Healthcare: Mitigations of Homelessness during a Pandemic"
Moderated by Irene Gammel and Jason Wang.
More about our Pandemic Webinar series
View the postcard for Pandemic Webinar #12
---