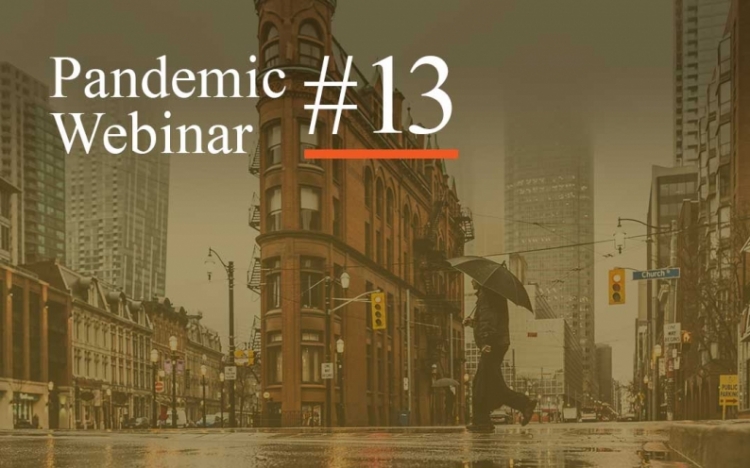 Thursday, January 21, 4-5pm
Urban centres have been the heartland of battling the coronavirus-induced crisis. This webinar explores the conditions of public space and urban life amidst the second wave of COVID-19 with three experts in the field.
Panelists
Mitchell Hammond, University of Victoria, author of Epidemics and the Modern World (UTP, 2020)
Dan Horner, Ryerson University, author of Taking to the Streets: Crowds, Politics, and the Urban Experience in Mid-Nineteenth-Century Montreal (MQUP, 2020)
Leslie Kern, Mount Allison University, author of Feminist City: Claiming Space in a Man-Made World (Verso, 2020)
Moderated by Irene Gammel and Jason Wang.
More about our Pandemic Webinar series
View the postcard for Pandemic Webinar #13
---