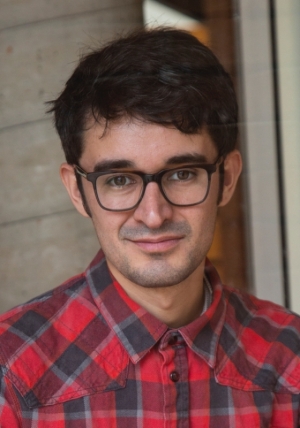 Ben Lee Taylor is a research assistant and research assistant lead at the MLC Research Centre working with Dr. Irene Gammel and her team on scholarly transcriptions of modernist texts. He also helps train team members on literary transcriptions rules and is engaged in supporting the MLC's efforts in hosting the Modernist Studies Association Conference in Toronto in 2019. Ben is a PhD candidate in the Department of English at York University (2015-2020), with a research focus on modernist texts, exploring the social production of satire. He holds a BA in Comparative Literature from the Robert D. Clark Honors College at the University of Oregon and an MA in English Studies from l'Université de Montréal.
Doctoral Dissertation
Taylor, Ben Lee. "The Collective Production of Modernist Satire: Djuna Barnes, Wyndham Lewis, and Virginia Woolf." PhD in English. Faculty of Graduate Studies. York University (in progress). Supervisor: Dr. Lesley Higgins.
Peer-Reviewed Conference Papers
"'Every inch a soldier': Commemoration and the Myth of Return." ACCUTE (Association of Canadian College and University Teachers of English) Conference 2017. Ryerson University, Toronto, ON. 27–30 May 2017.
"An Abject Body That Speaks: Queer Performativity and Resignification in Djuna Barnes's Nightwood." Imagining the Ideal Body: A Graduate Conference on the Politics and Poetics of Perfection. Université de Montréal, Montréal, QC. 12–13 Mar. 2015.
"'Nothing Superfluous': Ornamentation as Violation and a Modernist Poetics of Excess." Violation: Representations in Literature and Culture, An Interdisciplinary Conference. McGill University, Montréal, QC. 20-22 Feb. 2015.