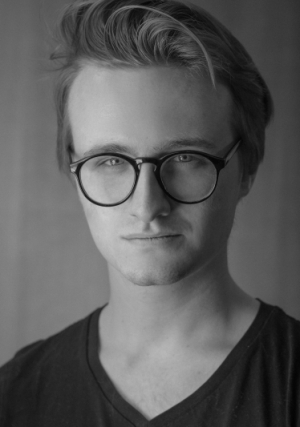 Cameron MacDonald, MLC Coordinator
Cameron MacDonald is a long-time member of the MLC Research Centre, having served as the MLC Coordinator, Member of the Executive Team, and RA lead for the MLC's SSHRC funded project Telling COVID-19 Stories (2022-2026). He holds a BA in English from Toronto Metropolitan University (2012-2016), and an MA from the University of Toronto English Department, where he is now a PhD student (2021-2026). Supported by a SSHRC Canada Graduate Scholarship (2022 - 2025), his doctoral research focuses on sonic phenomena in literature, such as echoes, silences, noise, and music, to explore alternative modes of being in the world. His work involves literary analysis, sound studies, and queer theory in relation to late 19th - mid 20th century American literature. Cameron is also a professional musician and creative writer.
Scholarly Articles
Cecchetto, David and Cameron MacDonald. "Listening through a Pandemic: Silence, Noisemaking, and Music." Creative Resilience and COVID-19: Figuring the Everyday in a Pandemic, edited by Irene Gammel and Jason Wang, Routledge, 2022, pp. 39-48.
Selected Conference Papers
MacDonald, Cameron. "Songs Along the Keyboard: Listening Around Frank O'Hara." Modern Language Association (MLA), Washington, DC (online), 6-9 January 2022. Roundtable, Poetry and Sound: Beyond Voice, sponsored by GS Poetry and Poetics.
MacDonald, Cameron. "The Hum of Humor: Listening to Queer Laughter in Nella Larsen's Passing." Modern Language Association (MLA), Toronto (online), 7-10 January 2021. Panel, Laughter & Feminist Critical Thought, sponsored by MS Screen Arts and Culture.
MacDonald, Cameron. "'And Finished knowing — then —': Queer Time-Spaces and Ecologies of Death in Emily Dickinson's Poetics." (De)Composing Death: An Interdisciplinary Graduate Conference, Dalhousie University, Halifax, 10-12 August 2018. Panel.