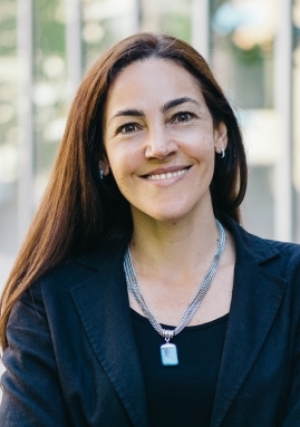 Dr. Cintia Cristia holds a PhD in Music History and Musicology (2004) and an MA in Music (2000) from the Université de Paris-Sorbonne. She is an assistant professor in the RTA School of Media at Ryerson University, teaching courses on popular music and aesthetic. As the author of a ground-breaking book on Argentinean artist Alejandro Xul Solar, and the editor of a critical volume on interart aesthetics, she explores the relationship between music, visual arts, and literature. Her collaborations include lecture-recitals and audiovisual events with pianist Alexander Panizza. As an academic lead on the executive team of the Modern Literature and Culture Research Centre, Dr. Cristia collaborates with Dr. Irene Gammel.
Book Publications
Cristia, Cintia, ed. Migraciones y convergencias: Estudios sobre la interrelación de las artes en los siglos XX y XXI. Santa Fe: Editorial UNL, 2017. Read the synopsis here.
Cristia, Cintia. Intercambios entre música y pintura: creación, reflexión y pedagogía. Santa Fe: Editorial UNL, 2010. Read the full text here.
Cristia, Cintia. Xul Solar, un músico visual. La música en su vida y obra. Buenos Aires: Gourmet Musical Ediciones, 2007. Read the synopsis here.
Selected Scholarly Articles
Cristia, Cintia. "Acción política, plástica y música: Bruma de Jorge Horst." Revista Materia Artística (Universidad Nacional de Rosario) 1.1 (2015): 208-27. Read the article here.
Cristia, Cintia. "On the Interrelationship between Music and Visual Art on the Twentieth and Twenty-first Centuries: A Possible Typology Derived from Cases Originated in Argentinean Artistic Field." Transcultural Music Review 16 (2012): 1-44. Read the article here.
Cristia, Cintia. "Adorno, Souriau y algunas consideraciones acerca del marco teórico-metodológico." Revista del Instituto Superior de Música 13 (2011): 9-28.
Cristia, Cintia. "Pintura y literatura en el Concierto para piano Hoffmanneske Geschichte: das klingende Glas de Luis Mucillo." Revista Argentina de Musicología 10 (2010): 111-36.
Book Chapters
Cristia, Cintia. "Xul Solar y la música: la reunión de las artes." Xul Solar: Visions and Revelations. Ed. Patricia M. Artundo, Buenos Aires: MALBA, 2005. 60-69.
Exhibitions Curated
"Diálogo de musas: Música y artes visuales." OSDE Foundation, Argentina. September-December, 2013. Review the catalogue here.
Selected Lecture-Recitals
Cristia, Cintia and Alexander Panizza. "Artistic Spaces: Literature and Painting in Tale à la Hoffmann: The Ringing Glass, by Luis Mucillo (Argentina, 1956)." The Canadian University Music Society (MusCan) 2018 Conference, MacEwan University, Edmonton, May 23-25, 2018. Watch the performance here.