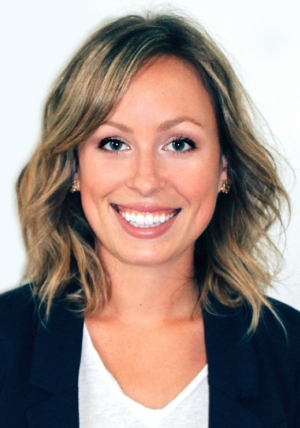 Emma Dunn is a Ph.D. student in the Communication and Culture program at Ryerson University, having previously completed an M.A. in English (2015), a B.Ed. (2014), and a B.A. (Honours) in English Language and Literature (2014) at Brock University. Emma's research interests span the fields of feminist theory, body studies, and youth cultures. Her M.A. project was funded by a Joseph-Armand Bombardier CGS Master's Scholarship, and explored connections between anorexia and post-feminism in Stephanie Meyer's Twilight series. Supported by a Joseph-Armand Bombardier CGS Doctoral Scholarship and supervised by Dr. Irene Gammel, Emma's doctoral work examines how the logic of anorexia functions through the figure of the post-feminist action heroine in popular speculative fiction franchises for young adults. Emma has her office at the MLC, where she is also involved as a research assistant and peer-mentor, engaged in a culture of research and publishing.
Doctoral Research Statement
Dunn, Emma. "Starving For Justice: Teen Action." Communication and Culture PhD Programme. Yeates School of Graduate Studies. Ryerson University, 2015. Read the Statement
Peer-Reviewed Publications
Dunn, Emma. "Rape and Reconciliation: A Comparison of Karen Jayes' For the Mercy of Water and Emma Ruby-Sachs' The Water Man's Daughter." Safundi: The Journal of South African and American Studies. 17.1 (2016): 88-101.
Peer-Reviewed Conference Papers
Dunn, Emma. "'What if I'm just parts?': Anorexic Bodies and Undead Subjectivity in Mattel's Monster High: Freaky Fusion." Talking Bodies 2017. Institute of Gender Studies, University of Chester, UK. 19 April 2017.
Dunn, Emma. "(Un)natural Citizens: The Metaphor of 'Anorexic as Alien' in Canadian Television." International Girls Studies Association. University of East Anglia, UK. 8 April 2016.