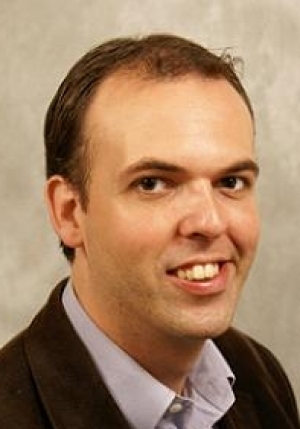 Dr. Wrighton is a proud MLC Alumnus and no longer with the Centre.
With a PhD in English from Aberystwyth University (UK) in 2008, Dr. Wrighton explores twentieth-century American literature and culture, modernist and avant-garde poetry and movements, and the "turn to ethics" in literary theory. Extending theories at the critical edge of thinking about poetics and ethics, Wrighton's "poethical trajectory" demonstrates how experimental poetry can welcome the other by way of a participatory and non-totalizing poetic innovation. As Ryerson University International Research Fellow in Modernism and Avant-garde, Wrighton is working at the Modern Literature and Culture Research Center through to January 2013 under the supervision of Dr. Irene Gammel.
Research
Dr. Wrighton's research projects include a monograph titled Traumatized Semiotics: The Radical Subjectivity of Modernist Women's Poetry, articles exploring the ethics of performance, and a co-edited volume on Ethics, Avant-Garde, Modernity, exploring the nexus of ideas at the critical intersection of theories of modernity, ethical philosophy, and formal experimentation in avant-garde aesthetics.
Research Publications Intersecting with MLCRC Research
Dr. Wrighton's book Ethics and Politics in Modern American Poetry was published by Routledge in 2009. For more information, click here.
Dr. Wrighton is the editor of the Contempo: Centre for Contemporary Poetry online journal.
University of Brighton Research Profile
Dr. John Wrighton is the author of Ethics and Politics in Modern American Poetry (Routledge, 2009), a book praised for its prominent contributions to the theorizing of the "ethical turn" in literary and cultural studies. Dr. Wrighton is Lecturer in English Literature, Faculty of Arts,University of Brighton. He is currently on secondment at the Modern Literature and Culture Research Centre.