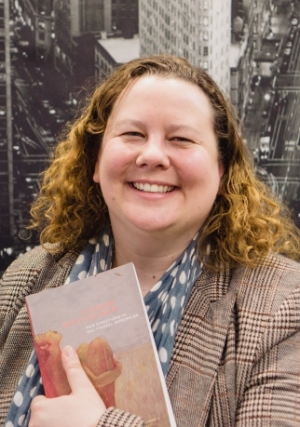 Katie Hall is a Ph.D. student in Creative Writing with focus on practice-based research at Kingston University, London (2019-2025). Her practice centres on queer feminist writing methods and friendship, and she researches writing as knowing within a queer feminist context. Katie Hall is also interested in decolonizing the curriculum, widening participation and the role of undergraduate research within the Higher Education curriculum. At the MLC Research Centre, supported by the UK-Canada Globalink Doctoral Exchange Scheme (Mitacs and UKRI), Katie Hall is a Doctoral Research Fellow studying and collaborating with the onsite supervisor Dr. Irene Gammel with a focus on "Confessional Knowing: A Critically Queer Reading of Friendships in the Letters and Journals of Modernist Women." She also holds an M.A. (with merit) in Writing (2019) and B.A. (Honours) in English Literature (2001) from the University of Warwick.
Doctoral Thesis:
Hall, Katie. "Queer as Friends: rewriting the platonic-romantic relationship binary between women / Writing as knowing: locating creative nonfiction in queer feminist knowledge creation". PhD in Creative Writing. School of Art. Kingston University. (2019-2025). Supervisors: Dr Martin Dines and Dr Helen Palmer. Funded by the Techne Doctoral Training Partnership, Arts and Humanities Research Council (AHRC, UK).
Publications:
Hall, Katie Margaret. "New Orleans to Vancouver: A Railway Journey," in Tymes Goe By Turnes, edited by Cherry Potts (London: Arachne, 2020).