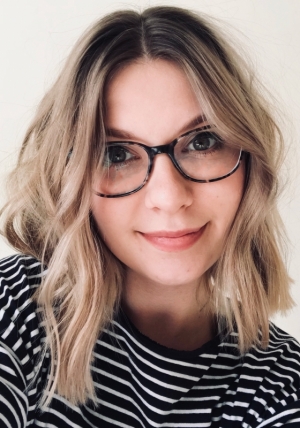 Natalie Ilsley is a Ph.D. student in English and American Studies at the University of Manchester (2018-2022). She researches postcolonial and feminist theory, as well as theories of resilience, and co-directs New Voices in Postcolonial Studies, a multi-disciplinary research network for postgraduates. At the MLC Research Centre, supported by the UK-Canada Globalink Doctoral Exchange Scheme (Mitacs and UKRI), Natalie is a Doctoral Research Fellow studying and collaborating with the onsite supervisor Dr. Irene Gammel with a focus on the pandemic. Her MITACs resarch project is focussed on "Locating Trauma Through Resilience: Accessing Marginalized Narratives in a Global Pandemic." Natalie also holds an M.Sc. in International and European Politics (2018) from the University of Edinburgh and a B.A. (Honours) in English Literature (2015) from Keele University.
Doctoral Dissertation
Ilsley, Natalie. "Building Resilience in Stoke-on-Trent, UK: Arts-Based Methods with Refugees and Asylum-Seeking Women." PhD in English and American Studies. School of Arts, Languages and Cultures. University of Manchester (2018-2022). Supervisor: Anastasia Valassopoulos. Funded by the Arts and Humanities Research Council (AHRC, UK).
Selected Scholarly Publications
Ilsley, Natalie. "A Case Against Abandoning Resilience: Loosening the Grip on Neoliberalism and Reorienting the Study of Resilience." Review of Global Narratives of Resilience, edited by Ana María Fraile-Marcos. Postcolonial Studies, 15 Oct. 2020. Taylor & Francis, doi:10.1080/13688790.2020.1832212.
Selected Peer-Reviewed Conference Papers
Ilsley, Natalie. "The Role of the Arts in Accessing and Mobilising Narratives of Displacement." Reimaging Migration Narratives: Oxford Migration Conference 2020. University of Oxford, 1 June 2020 via Zoom. All articles published online on Routed Magazine.