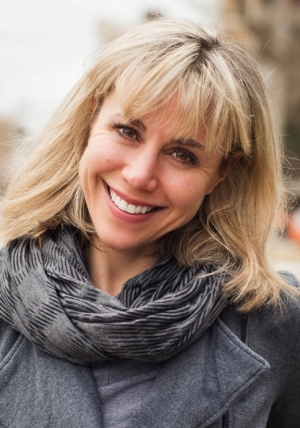 Dr. Suzanne Zelazo is a writer, editor, educator and publisher in the visual and literary arts, as well as in sports. A specialist in Modernism, she holds a PhD in English from York University (2007) and an MA in English from Queen's University (2000). She held a Postdoctoral Fellowship at Ryerson (2008-2011), exploring experimental women writers and poets including Mina Loy, Elsa von Freytag-Loringhoven, and Florine Stettheimer. The research, which was supervised by Dr. Irene Gammel, led to the publication of two major co-edited volumes of poetry (both books noted in the New York Times), and of scholarly articles exploring the extent to which the physicality of the female body merges with the artist's textual/artistic body. Dr. Zelazo is also the founder and past editor-in-chief of the literary magazine Queen Street Quarterly (Toronto). Additionally, she has worked as the Creative Director for Sparks Ink, a publishing arm of Sparks Productions specializing in integrated arts books, and as the Managing Editor of Triathlon Magazine Canada. At the MLC Research Centre, Dr. Zelazo pursues scholarly and creative collaborations with Dr. Gammel and her team as a Research Associate.
Creative Books
Zelazo, Suzanne. Lances All Alike. Coach House, 2018.
Zelazo, Suzanne. Parlance. Coach House, 2013.
Scholarly Books
Gammel, Irene and Suzanne Zelazo, eds. Florine Stettheimer Across the Arts. Toronto: BookThug, Spring/Summer 2019.
Zelazo, Suzanne, ed. Incarnations: The Photographs of Janieta Eyre. Text by Christian Bök. Toronto: Coach House Books, 2017. Read the synopsis.
Gammel, Irene and Suzanne Zelazo, eds. Body Sweats: The Uncensored Writings of Elsa von Freytag-Loringhoven. Cambridge, MA: MIT Press, 2011. Read the synopsis.
Gammel, Irene and Suzanne Zelazo, eds. Crystal Flowers: Poetry and a Libretto by Florine Stettheimer. Toronto: BookThug, 2010. Read the synopsis.
Selected Articles and Chapters
Zelazo, Suzanne. "Streaming a Digital Scream: Archiving Toronto's Barbaric Yawp." Dynamic Fair Dealing: Creating Canadian Culture Online. Eds. Rosemary J. Coombe and Darren Wershler-Henry. Toronto: University of Toronto Press, 2013.
Gammel, Irene and Suzanne Zelazo. "'Harpsichords Metallic Howl—': The Baroness Elsa von Freytag-Loringhoven's Sound Poetry." Modernism/modernity 18.2 (April 2011): 255-71.
Gammel, Irene and Suzanne Zelazo. "'Wrapped in Cellophane': Florine Stettheimer's Visual Poetics." Woman's Art Journal (Fall/Winter 2011): 14-21.
Zelazo, Suzanne. "Sport as Living Language: bpNichol and the Bodily Poetics of the Elite Triathlete." Canadian Literature 202 (Fall 2009): 30-47, 154.
Zelazo, Suzanne. "Mina Loy's Acoustic Subjectivity in 'The Song of the Nightingale Is Like the Scent of Syringa.'" English Studies in Canada 33.4 (Summer 2009): 77-8.
Zelazo, Suzanne. "'The Altered Observation of Modern Eyes': Mina Loy's Collages and Multisensual Aesthetics". The Senses and Society 4.1 (March 2009): 47-73.
Non-Peer Reviewed Criticism
Zelazo, Suzanne. "'Double Sense Deluded': Ghosting Language, Love, and Lies." Catalogue essay for Craig Le Blanc She Loves Me. He Loves Me Not. The Reach Gallery, Abbotsford, BC (May–September 2016).
Zelazo, Suzanne. "Janieta Eyre: The Born Identity." Review of The Mute Book, Janieta Eyre, Gallerie Lallouz, Montreal. Canadian Art (March 2012). Read the article.
Zelazo, Suzanne. "Wendy Coburn's U-Haul Project Moves Emotional Baggage." Review of U-Haul Suites solo show, Wendy Coburn, CORE Gallery/ Realty. Toronto. Canadian Art (November 2012). Read the article.
Peer-reviewed Creative Publications
Zelazo, Suzanne. "A more tender button," "Virgin Window Dressing." Jacket2.org, Feb 6, 2015. Two poems. Read the poetry.
Conferences Organized
Bodyworks: Linking Sport, Art, and Culture. York University. November 5-6, 2009. (Co-organized with Priscila Uppal).
For more information on Dr. Suzanne Zelazo's research, publications, and scholarly and creative work, visit her website here.