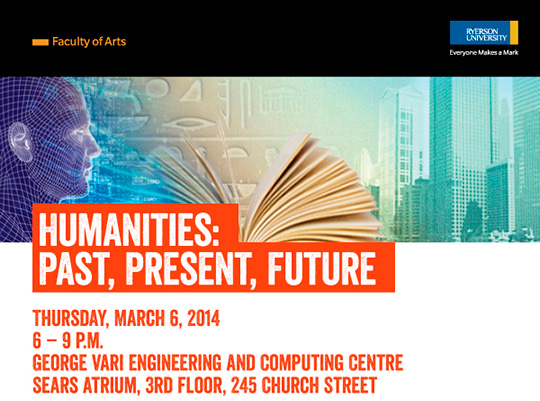 The English Department invites you to join us for a stimulating evening of discussion and debate on the present state and future direction of the humanities.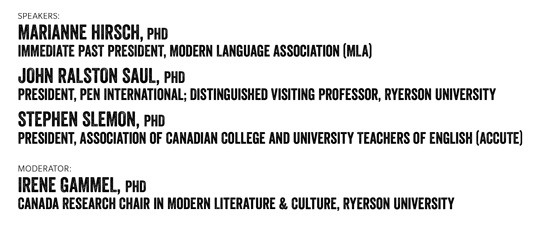 For more information, please contact Luanne MacDonell at ext. 6138.
This event is sponsored by the following departments and programs: Arts & Contemporary Studies; Languages, Literatures and Cultures; History; and Philosophy.
Please let us know if we need to make any accessibility accommodations to ensure your inclusion in this event.