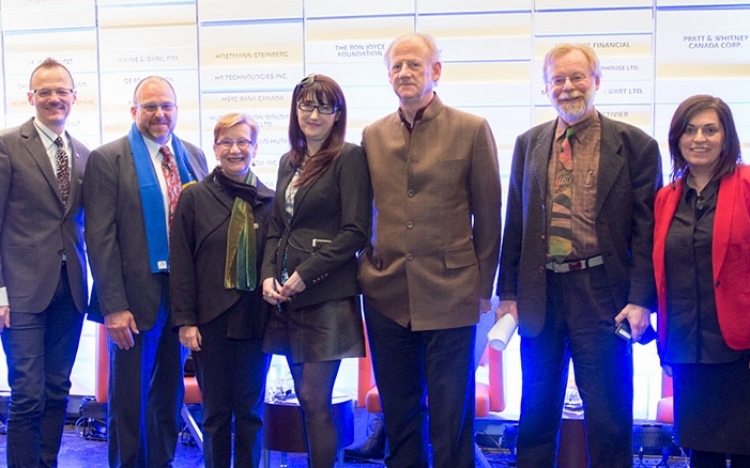 What is the state of the humanities? A panel hosted by the English Department and the Faculty of Arts at Ryerson University convened in the university's Sears Atrium to debate. Speakers included Marianne Hirsch from the Modern Language Association; John Ralston Saul of Pen International; and Stephen Slemon of the Association of Canadian College and University Teachers of English. The event was moderated by Irene Gammel.
The evening was marked by high energy and inspirational discussion, which eschewed the crisis talk, and instead pointed the way forward with riveting ideas that crossed boundaries of disciplines. The evening brought a full house of faculty and students from Ryerson and its sister university in Toronto.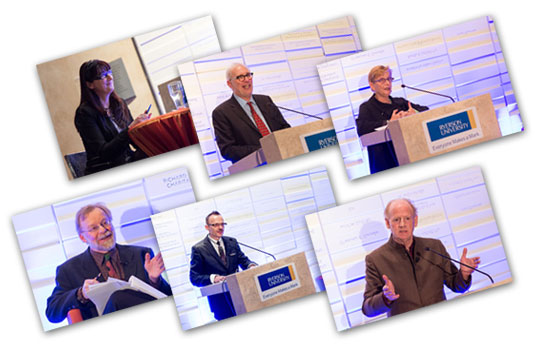 Welcoming messages were delivered by Jean Paul Boudreau, Dean of Arts; and a special mention went to Nima Naghibi, Interim chair of English.
The inspiring evening also included a surprise announcement by Jean-Marc Mangin that Ryerson University will host the Federation of Humanities and Social Sciences Congress 2017, in the year of Canada's 150th anniversary.
Watch the discussion here on Ryecast:
Under the hashtag #HumanitiesFuture, audience members were invited to join the conversation on Twitter. Here are some key quotes from twitter.
"Humanities needs to acknowledge its own vulnerabilities because vulnerability is what we teach"
— Marianne Hirsch
"Living with doubt and uncertainty is a part of a real democracy, and humanities can best teach how to doubt"
— John Ralston Saul