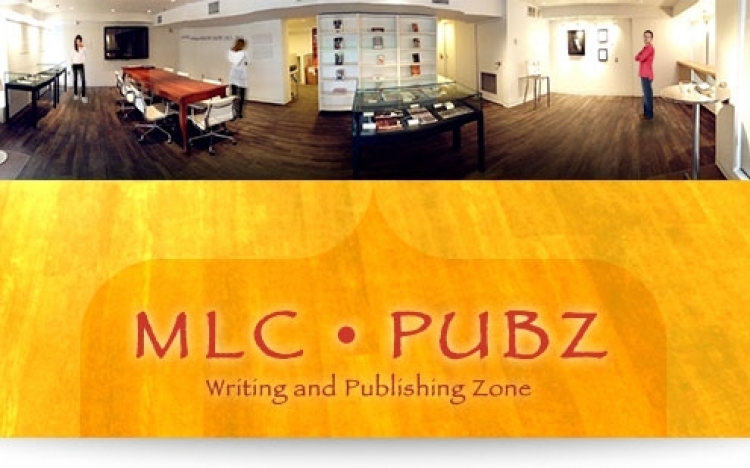 Adapting your Thesis or Major Research Paper (MRP) into a journal article, or looking for tips on that upcoming conference presentation? Intimidated by the daunting writing process of a doctoral dissertation, or feeling stuck in parlaying your scholarly work into trade or online publishing formats? Whether you are seeking advice on converting your thesis into a monograph or just beginning your research proposal, the MLC's Writing and Publishing PUBZ workshop series is the perfect place to gain practical knowledge, test out your scholarship, and hone your research, writing and publishing skills.
Led by the MLC's own Dr. Esther Berry and Emma Dunn, PUBZ is a peer-support group aimed to train the next generation of academics, offering assistance and preparation for dissertations, theses, MRPs, conference papers, and more. The group will meet on the first Thursday of every month in the MLC Gallery (111 Gerrard Street East) from 5-6:30 pm, welcoming BAs and Postdocs alike.
Next meeting: Thursday, May 3, 2018, 5-6:30pm
Location: MLC Gallery, 111 Gerrard Street East, Ground floor
Cost: Free of charge

Please RSVP as seats are limited.
Email admin@mlc.ryerson.ca or
call 416-979-5000 ext. 7668.
For further info on PUBZ, please visit the PUBZ: Writing & Publishing Zone page.