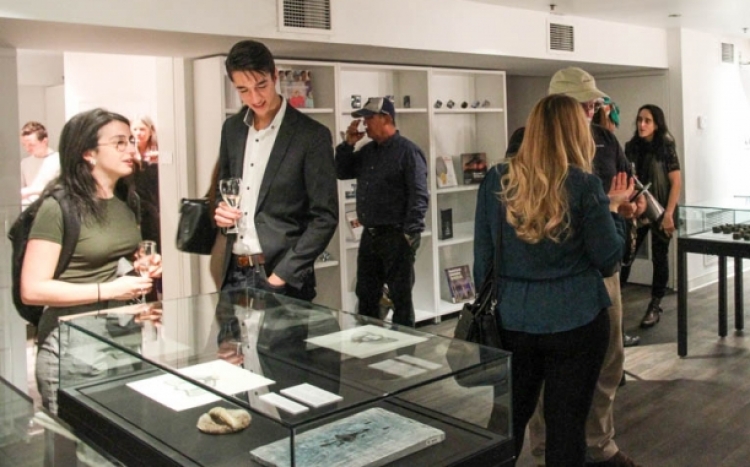 Are you interested in interacting with people and art? Consider becoming involved at the Modern Literature and Culture Research Centre Gallery at Ryerson as a Gallery Tour Guide or Docent.
The Modern Literature and Culture (MLC) Research Centre is seeking caring and dynamic volunteers with an interest in introducing others to art and culture. Volunteering is a great way to learn about art and to share your interest and curiosity with others.
What is a docent?
Docents greet visitors and interact with them at the Gallery. They provide tours typically to individual guests and share some of the information provided by the curator. You will be able to interact with like-minded students and visitors and deepen your knowledge of art and fashion through hands-on engagement.
You will also be able to learn about our current exhibition, Absent Presence: A Wedding Dress and Drawings by Sarah Casey (May 10 – July 5), which invites reflection on the processes of memory, time, and disintegration. The exhibition features a Canadian wedding dress from 1927, and the haunting drawings by UK artist Sarah Casey inspired by this dress. Volunteers will also be invited to participate in the drawing workshops offered by curator Ingrid Mida, though participation is not a condition.
Next steps
If you are interested in this opportunity, please send us a quick expression of interest at admin@mlc.ryerson.ca before April 30, 2019.
If you have any questions, please call 416-979-5000 ext. 7668.