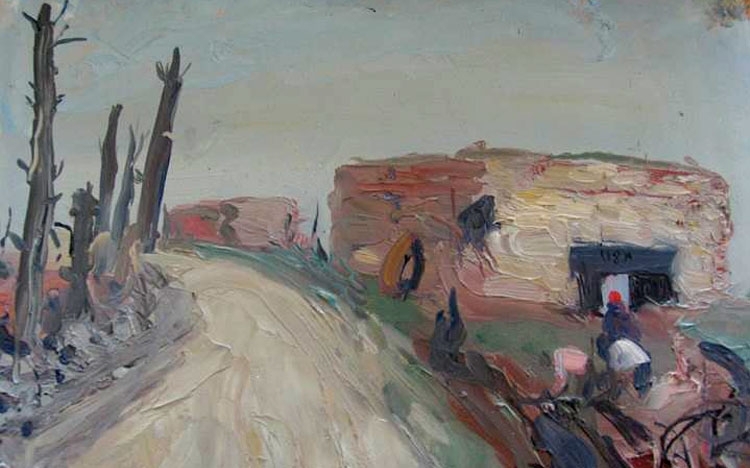 Image: Mary Riter Hamilton. St. Julien, First Gas Attack Launched Here. 1920. Oil on wove paper. 34.5 cm x 26.8 cm. Library and Archives Canada, Acc. No. 1988-180-66.

​Gammel, Irene. "Memory of St. Julien: Configuring Gas Warfare in Mary Riter Hamilton's Battlefield Art." Journal of War and Culture Studies 9.1 (February 2016). Advance publication online December 9, 2015.

Abstract:
This essay takes the commemorative work of the Canadian painter Mary Riter Hamilton (1867-1954) as a case study of what is often remembered as a key moment of Canadian nation-building: the Second Battle of Ypres and the German chlorine gas attack at St. Julien. The essay argues that Hamilton treated the subject of St. Julien differently from the official Canadian war artists. By adopting a retrospective, immersive and modernist focus and emphasizing poison gas and concrete, weapons and materials used for the first time in the Great War, Hamilton presented a dual depiction of the location and the war more generally, drawing attention to the destructive power of modern warfare even as she offered a humanist and nationalist work of remembrance. As scholarly and cultural discourses reconsider the First World War with the inclusion of women's perspectives (e.g., Palmer, 2012; Speck 2004), Hamilton's work presents a woman's battlefield perspective that was excised by the war art establishment in Canada. Hamilton would eventually create an extraordinary collection of over 300 war paintings, the largest Canadian war art collection from a single painter, in spite of extensive official opposition. Ironically, by adopting a hardline position regarding the presence of female painters on the battlefields, officials of the Canadian War Memorials Fund inadvertently enabled an art practice that operated beyond their control, drawing attention to the forgotten stories and perspectives of war.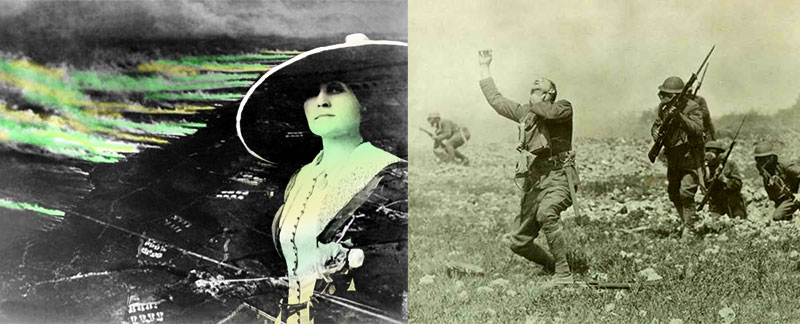 Keywords:
First World War, battlefield art, Mary Riter Hamilton, memorialization, remembrance and consolation, Canada, St. Julien (Flanders), The Second Battle of Ypres, 1915, gas warfare, immersive and modernist perspectives, visual art, nationalism and gender
Read the article:
http://www.maneyonline.com/doi/abs/10.1080/17526272.2015.1100441