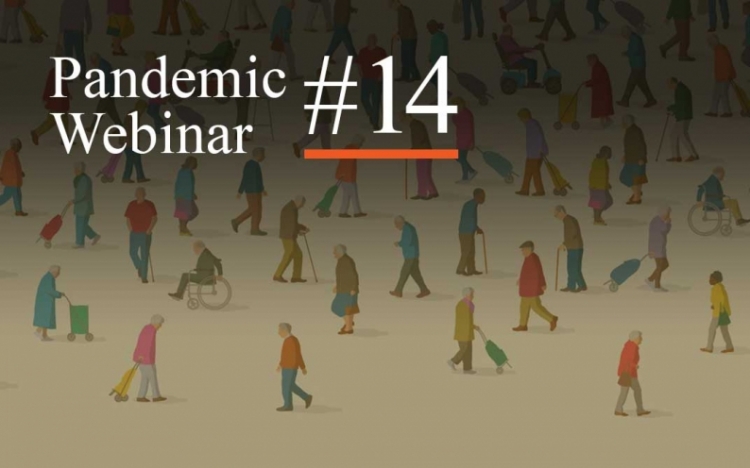 Thursday, February 21, 4-5pm
The COVID-19 pandemic has put older people at risk, exposing the existential, socio-political, and ethical problems related to caring for vulnerable populations during crises. This webinar explores issues of aging and ageism during pandemic and post-pandemic times with three experts in the field.
Panelists
Meghan Joy, Concordia University, author of The Right to an Age-Friendly City: Redistribution, Recognition, and Senior Citizen Rights in Urban Spaces (MQUP, 2020)
Nancy Walton, Ryerson University, co-author of Ethics and Issues in Contemporary Nursing, 3rd edition (Nelson, 2018)
Andrew V. Wister, Simon Fraser University, co-author of Resilience and Aging: Emerging Science and Future Possibilities (Springer, 2021)
Moderated by Irene Gammel and Jason Wang.
More about our Pandemic Webinar series
View the postcard for Pandemic Webinar #14
---