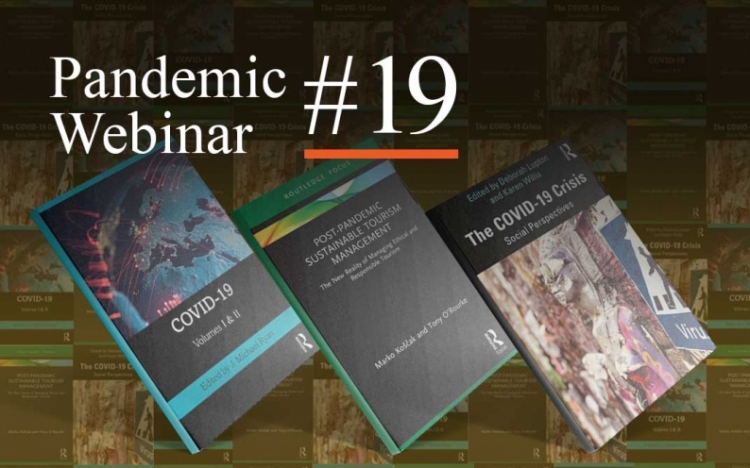 Thursday, July 29, 7-8pm
This virtual book talk features four international authors and editors in conversation. Their books represent contributors from Australia, Canada, the US, UK, France, Spain, Italy, New Zealand, the Netherlands, Ireland, Kazakhstan, Slovenia, and South Africa, responding to the COVID-19 pandemic. Featuring:
J. Michael Ryan, Editor of COVID-19 Volumes I and II
Deborah Lupton and Karen Willis, Co-editors of The COVID-19 Crisis: Social Perspectives
Marko Koščak, Co-author of Post-Pandemic Sustainable Tourism Management
Moderated by MLC director Irene Gammel and executive member Jason Wang .
More about our Pandemic Webinar series
View the postcard for Pandemic Webinar #19
---